Welcome
My name is Cara Gulati.
I have the best jobs in the world! I design and publish quilt patterns and books for the Doodle Press line. I also teach and lecture about quilting around the world. One of my favorite jobs is making very large art quilts.
I have a store where you can look at and purchase Doodle Press patterns, fabric or my books. There is a gallery of my work as well as gallery of my students work. Check out my workshops page where you can find descriptions and supply lists and my lecture information. To find out if I am coming to a town near you for a big convention or retreat, look at my teaching schedule. If you want to know more about me, check out the about page. Links pages are always fun. I send out a newsletter once in a while. You can sign up here. And last, if you want to contact me, please do.

Marin Open Studios
May 2&3 and May 9&10, 2016 from 11-6 each day
122 Paul Drive, Unit B1, San Rafael, CA 94903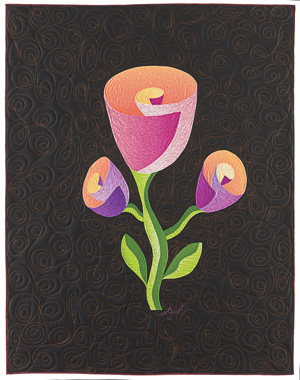 Groovy Flower
Come and see me with my Artist hat on! I'll have art quilts for sale and some new items that are a big secret right now. This open studios event has a magazine that you can pick up with all the artists listings. You can choose which one's to go and see. Some are open only one of the two weekends. I am exhibiting both weekends with two other artists.

Check out the Marin Open Studios website!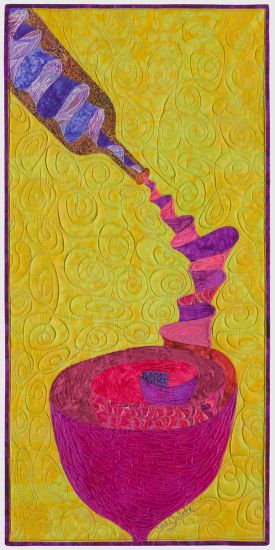 Ribbons of Wine
This is my newest art quilt. It will be on display at Marin Open Studios. I hope to see you there!