Welcome
My name is Cara Gulati.
I have the best jobs in the world! I design and publish quilt patterns and books for the Doodle Press line. I also teach and lecture about quilting around the world. One of my favorite jobs is making very large art quilts.
I have a store where you can look at and purchase Doodle Press patterns and my books. There is a gallery of my work as well as gallery of my students work. Check out my workshops page where you can find descriptions and supply lists and my lecture information. To find out if I am coming to a town near you for a big convention or retreat, look at my teaching schedule. If you want to know more about me, check out the about page. Links pages are always fun. I send out a newsletter once in a while. You can sign up here. And last, if you want to contact me, please do.

New patterns!

In October I published two new patterns. You can find them here in my store.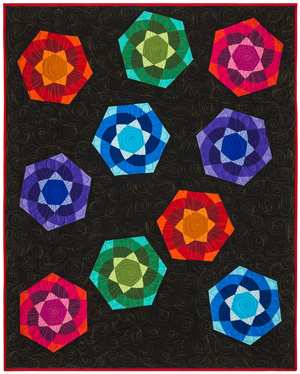 Sexy Hexie Toss
In a perfect world this quilt measures 42" W x 60" H.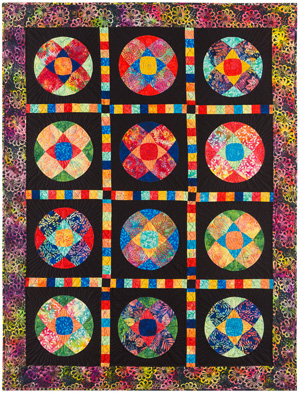 X Marks the Spot

In a perfect world this quilt measures 51" W x 65" H.